Truly Outstanding Performer Awards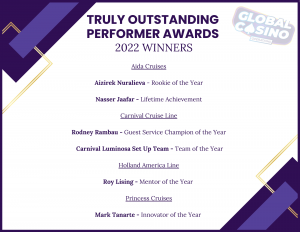 AIZIREK NURALIEVA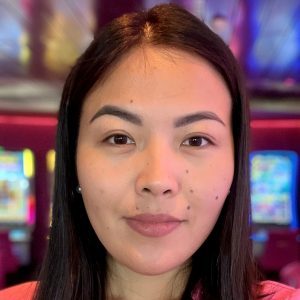 Rookie of the Year (AIDA Cruises)
My name is Aizirek Nuralieva and I am 25 years old. I was born and raised in the countryside of Kyrgyzstan and currently live in Bishkek. I have a big family who owns land and real estate in the Djalal-Abad region.
Reminiscing on my childhood, I was always involved in sports and loved playing Volleyball. Later in life, I completed my bachelor's degree at American University of Central Asia with a major in economics. I then obtained an MBA at Academia of Kyrgyz Republic.
Since 2021, I have been employed with Aida Cruises as a Cage Manager for Global Casino Operations (GCO). Through various opportunities for growth within GCO, I was able to quickly rise through the ranks just before I completed my second contract. I am now assigned to the flagship AIDAcosma, which has afforded me the opportunity to use my knowledge, education, and previous experience to improve the overall operations inside the cage. Additionally, as I proved myself as a leader, I was assigned the task of implementing the scratch tickets cross-sell program through shop outlets. With hard work and proven positive results, I was awarded employee of the month and chosen to be the cover of the Crew Magazine.
Overall, I am very grateful for my friends and colleagues who voted for me to become Rookie of the Year in the GCO TOP Awards Program. I am very honored and humbled to receive this award. I'm looking forward to continuing my growth within company ranks.
NASSER JAAFAR JR.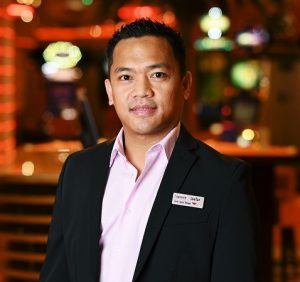 Lifetime Achievement (AIDA Cruises)
My name is Nasser Jaafar Jr. I currently work as a Casino Manager aboard AIDA Cruises, where I started as a Casino Dealer in 2008. I started in the casino business in December 2003 at the Andaman Club on the border between Thailand and Myanmar. Since I love to travel and see new places, I followed in the footsteps of my father who previously worked for Carnival Cruise Line.
My hobbies include playing basketball and fixing all sorts of household items. I believe my knack for understanding mechanical and physical concepts is why I have always been intrigued by how slot machines operate. Additionally, I like to keep my mind busy and challenged, so I was thrilled when given the opportunity to perform new build setups and dry dock operations. It certainly was not easy at first, but I was up for the challenge and achieved a tremendous amount of knowledge by working alongside experienced slot managers & technicians. Now, I can perform my job independently with the skill set that I acquired from working within GCO.
I am grateful for this award and for the recognition of my achievements. I will continue to be a source of inspiration for others through my experience and knowledge. I would also like to thank especially, from the bottom of my heart, my wife Zabrin; all the people who supported and nominated me; and the members of management who selected me for the Lifetime Achievement Award.
RODNEY RAMBAU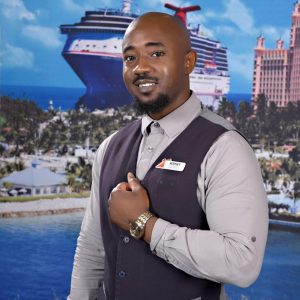 Guest Service Champion of the Year (Carnival Cruise Line)
My name is Phumudzo Rodney Rambau and I am from South Africa. I consider myself to be just an ordinary young man, with big dreams and ambitions. I am a big believer that if you don't wake up and take action to achieve your goals, nothing will ever change. This mindset, coupled with my ability to never stop believing in myself, has largely contributed to my life's success thus far. I love what I do!
Some fun facts about myself include that I am very outgoing and adventurous and I love to try new things. I am also very outgoing and love to socialize with others. Finally, I consider myself to be very genuine; in other words, "what you see is what you get."
 ROY LISING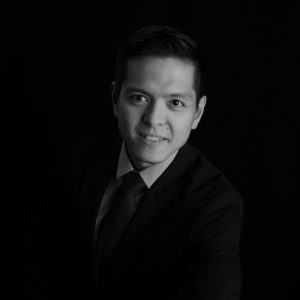 Mentor of the Year (Holland America Line)
My name is Roy Christopher Lising. I was born on May 21st, 1983 in Manila, Philippines. I am the youngest of two children of Mr. and Mrs. Rufino Lising. I graduated from De La Salle University Manila in 2003 with a Bachelor of Arts degree in Political Science.
I started working in the casino industry in 2005 as a Casino Dealer for Philippine Amusement and Gaming Corporation. I later joined GCO as a Dealer 1 in May 2008 onboard the MS Veendam. I spent 4 years as a Casino Host on the Holland America Line before moving on to Seabourn as acting Casino Manager. Two years later, I returned to HAL and in November 2017, I was promoted as full-time GCO Casino Manager onboard MS Koningsdam. On January 14, 2023, I was promoted to Fleet Casino Supervisor and joined the HA Group Roving team.
Regarding my interests and hobbies, I love basketball and I am a big fan of the Golden State Warriors. My favorite NBA player is Stephen Curry. Some people might refer to me as a "sneakerhead" because I love sneakers and own numerous pairs of Jordans. As it turns out, I don't wear most of them and, instead, have them on display in my room. I also collect Lego and NBA Jerseys, most of which are replicas of those originally worn by Michael Jordan and Stephen Curry. I enjoy watching movies in theaters and particularly enjoy those that are superhero-themed or of the Marvel franchise. Finally, I love going to the beach and taking long road trips with my Fiancée Cage Manager Bo Shing who I met on the Oosterdam in December 2016.
MARK TANARTE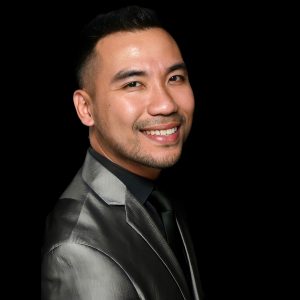 Innovator of the Year (Princess Cruises)
My name is Mark Tanarte. I am from the Province of Bataan, Philippines, where my family and I have lived a very simple, yet happy life. Something unique about my family is that we are all natural born performers. My mother was a band vocalist and church singer during her younger years; my older sister is a wedding singer; and my dad is a comedian and entertainer. As for me? I have been singing and dancing ever since I was a child.
When I entered college as an engineering student, I devoted most of my time to completing my courses which proved to be very difficult. I spent much less time singing and dancing, however, I never lost sight of my true passion to entertain.
As a child, I remember often being glued to the television. My mom and I would watch musicals and talk shows, with The Oprah Winfrey Show being the most influential. Over time, these television programs inspired my dream to become a TV host, or simply just be on TV.
From working in various casinos within Carnival Cruise Line, my vision slightly changed. Currently, I am a Casino Host which has been a very fulfilling journey. Although it may not be as big as being on TV, it allows me to embrace my passion and dream to be a career entertainer.