Rising Above Zarina Manuel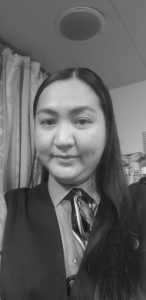 Zarina Manuel
Cage Manager
I started with Carnival as a dealer in December 2016 and eventually became a dealer/cashier in July 2017. I have been with the team for 6 years now.
Being surrounded by people who share my goals inspired me to work hard. Setting goals for career growth is essential to keep flying high in order to attain them. Hard work and patience are also required.
My family is very important in motivating me to stay focused on the goal and to continue despite feeling homesick while away from them. Life has given me its fair share of ups and downs, and being in this position is not easy, but I know that it will all be worth it in the end. I am grateful to my Carnival Corporation family and to Stefania Codarcea, Monica Craciunescu and Arnold Quijano for believing in me and giving me the opportunity to be cage manager.
I will be forever grateful for the opportunities that have been provided to me, and I will work hard to meet their expectations in my work.