Rising Above – Salim Khan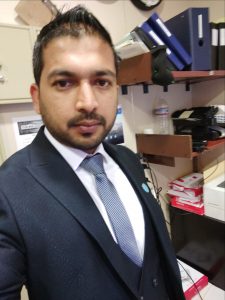 Salim Khan
ASSISTANT MANAGER
I have been with Carnival Corporation since 2016 and I am writing to express my gratitude for the empowering environment and growth opportunities provided during my tenure as Assistant Casino Manager.
The collaborative spirit among dedicated teammates, guidance from the leadership team, and engagement in internal programs have all collectively contributed to my success. This supportive ecosystem has enhanced my performance and contribution to our shared objectives.
Roussel Estrella and Rayan Rebello have been instrumental in shaping my professional growth. Their guidance and leadership have significantly refined my managerial skills and contributed to the success of our operations.
My approach emphasizes a balance between operational efficiency and fostering a supportive workplace culture. I am committed to delivering exceptional experiences while staying updated with industry advancements to drive continuous improvement.