Rising Above – David Lowe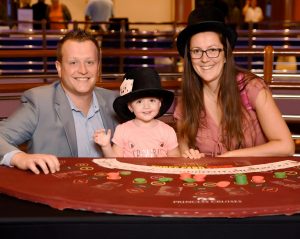 David Lowe
FLEET CASINO MANAGER – BUSINESS INNOVATION 
I started my career with GCO in June 2008 when I joined the Caribbean Princess as a dealer sailing out of New York. At the time, I thought I would only complete a couple of contracts and see a bit of the world, but that has now turned into a long productive career that I would not change for the world.
From day one of my career with GCO, I have worked with many influential leaders who have helped me unlock my potential and grow within the organization. It is very hard to pinpoint a singular person from all the brilliant people I have worked with and been supported by. Starting from the best Ops team I could have asked for in the HA group, to when I started my journey as a manager, and to all the experienced Management teams onboard.
As I start my new position, I am really looking forward to learning new aspects of our business and helping our onboard teams excel in delivering our new products effectively and maximizing revenue along the way.
As I mentioned before, I never imagined that I would still be working for the company after 15 years but now I couldn't imagine not working here. We have so many supportive leaders within our organization who really do care about everyone that works for GCO and the support that they offer is second to none.
My favorite contract was when I met my wife onboard the Coral Princess in 2014. We have been happily married for 5 years now and have a wonderful daughter together who is about to start her first year of junior school.